Dr. Gloria Martin
L. Ac., D.Ac.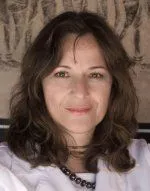 Office

Pohai Nani
45-090 Namoku St.
Kaneohe, HI 96744
Contact Information:
Phone: (808) 744-7568
Cell: (808) 258-9029
Fax: (877) 860-8571
E-mail me
[email protected]
Visit my web site
www.hawaiiholisticacupuncture.com
Biography
"Dr. Gloria Martin is a licensed acupuncturist, doctor of acupuncture, and certified doctor of Naturopath with over 20 years of experience in acupuncture, herbology, and other healing arts. Dr. Martin was a pioneer in the legalization process of acupuncture in the State of Hawaii. She has served as a Director of the Hawaii Acupuncture Association; she is presently the President of Acuplan Hawaii, and an Associate Research Member of the Occidental Institute Research Foundation. She is the Founder of Hawaii Acupuncture and Bioenergetic Institute Inc. Dr. Martin lectures and practices in Europe and Asia, her lectures are esoteric, on the topics of health, healing, and the healer, vedanta philosophy, bhakti yoga, and the healing power of meditation, mantras and mudras. She often travels to remote villages in India where she provides free treatment for jaundice, hepatitis, malaria, typhoid fever, and others.
Dr. Martin has a very particular approach to diagnosis and treatment. She has helped thousands of people afflicted with all types of acute or chronic health problems, by integrating her extensive knowledge and experience in the field of Chinese medicine with deep wisdom and healing ability.
Dr. Martin has being treating cancer patients for over twenty years; she is an expert in the treatment or orthopedics and fibromialgia. Many of her fertility babies have grown up and they are now in their teens and twenties. Many of her older male patients are happily experiencing rejuvenation, and her older female patients are looking joyful after taking her facelift and rejuvenation treatments. Dr. Martin's patients are coming to see her from all areas of the island, mainland USA and Japan.
"Healing is an Art and an Act of Kindness"
Get started today!
Qualifications
School/Certificates
• Graduate School: Amerasian Institute of Chinese Medicine
• Amerasian University
• Trinity College of Natural Health.
Year graduated 1986, 1987 and 2008
License #
ACU200
Years in practice
23 years
Payment Methods
Check, Cash, Debit, Visa and MasterCard
Insurance Plans Accepted
HMAA, UHA, no-fault, workman's compensation
(Please ask about your insurance coverage when you arrange the first visit)
Client focus
All
Languages spoken
English, Spanish
Specialties
Orthopedics
Spinal Problems
Pain Management
Sports Injuries
Men's Health
Cancer
Women's Health
Fertility
Diet and Nutrition
Facial Rejuvenation
Pediatrics/Maternal care
Geriatrics
Autoimmune Disorders
Chronic Fatigue
Fibromialgia
Dermatology
Diabetes
Digestive Disorders
Allergies
ADHD Headaches/Migraine
Sleep/Insomnia
Detox programs

Treatment Methods
Style/Type:
Traditional Chinese Acupuncture
Auricular Acupuncture
Five-Element Acupuncture
Trigger Point Acupuncture
Natural Health Therapies
Nutritional Therapy
Life style recommendations
Herbs
Meditation
E-mental care
Treatment Techniques
Cupping
Moxibustion
Tuina
Gua Sha
Electro acupuncture
Infrared/Magnetic Therapy
Manual Channel Manipulation